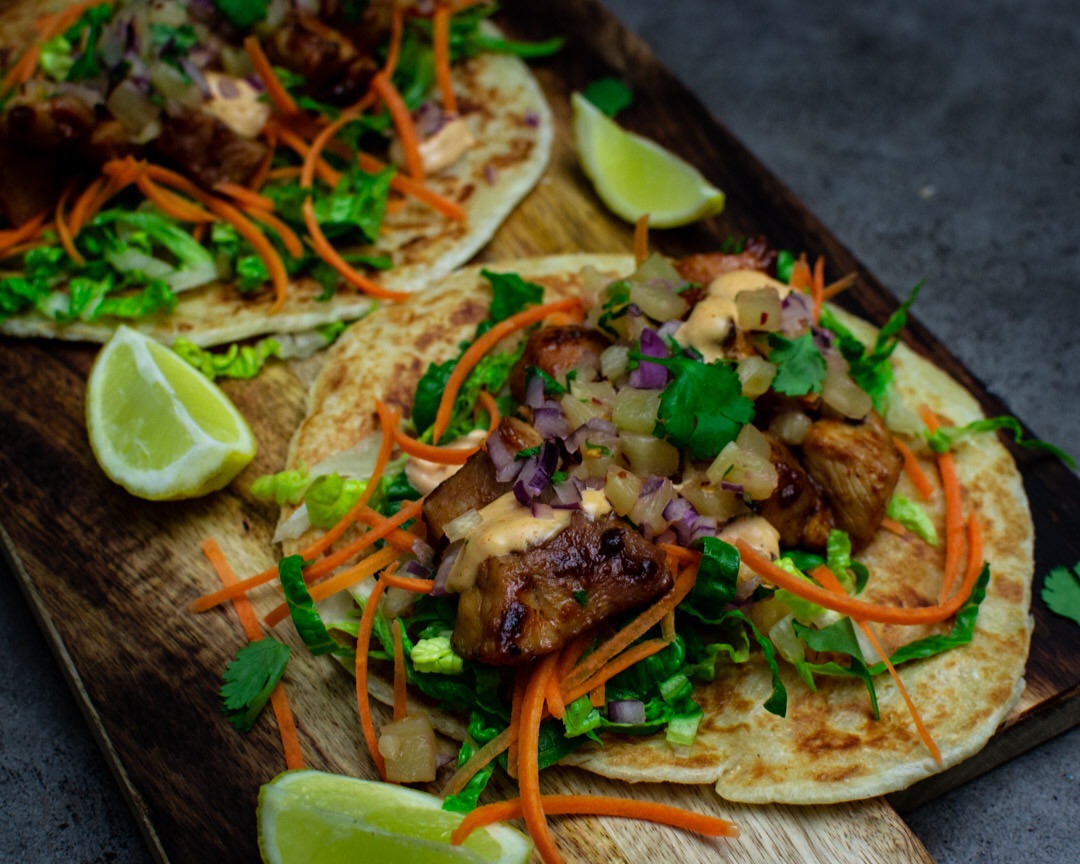 Nothing really beats meltingly tender pulled pork in a taco or wrap, but if you don't have any to hand (and don't have hours up your sleeve to cook one!) this quick smoky pork is a pretty good runner up!
Read More →
Take your favourite crispy pork bely and merge it with the sunday pork roasts of your childhood - this is roast pork like you've never experienced it before!
Read More →
Meltingly tender pork with crispy crackling is taken to the next level with the addition of a cheat's apple, onion, cider and thyme gravy.
Read More →